The Benefits of The Hybrid Working Model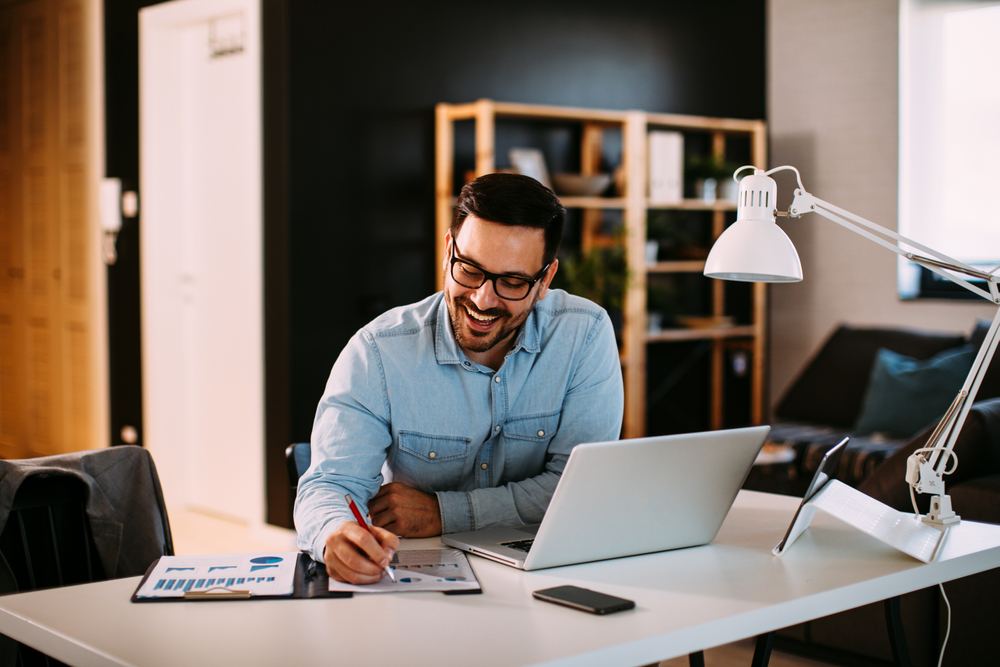 After the pandemic put a stop to office life as we know it, many companies have since adopted a hybrid working model. Many people think hybrid working is the healthiest way of working, as it's the best of both worlds. Studies have also suggested that the hybrid working model is highly beneficial and many people now refuse to go back to full-time office working. So, what makes hybrid working preferable? This blog post goes into details about the main advantages that hybrid working brings, and why your company should consider it if they're at one end of the spectrum. 
Flexibility without sacrificing socialisation 
By far one of the main benefits that draws people to hybrid working is being able to choose when you work from home and when you go into the office. This flexibility allows you to have a better work/life balance, and lets you make the most of your time. However, one of the main drawbacks of working fully remotely is that you do not get the benefits of coming into the office and socialising with your colleagues. Having the option to come into the office and see the people you work with allows you to bond with them and even develop friendships. This can make working a lot easier. This is why hybrid working is ideal as you get the flexibility of working from home some days of the week, yet you do not lose out on workplace socialisation. 
Cut back on commuting 
Working in the office full time means you aren't just working from 9-5, for some of us the work day begins when we start our morning commute and ends with our evening commute. Depending on how far away you live from the office, this can take hours off your day that you don't get back! This is why many people like to work from home sometimes, as it allows them to start and finish their working day on time. 
Not having to commute every day also frees up a lot of free time in the morning and evening that you wouldn't otherwise have. This makes room to incorporate a proper morning/evening routine into your life that can better your mental and physical well-being. Not to mention the extra time you get to spend with your family. 
Increase your productivity 
Sometimes you may be more productive at home working whichever hours suit you, and sometimes you need that time in the office to truly knuckle down. With hybrid working, you can choose when and where you want to work throughout the week. If you feel like you'll be more productive at home then you get the freedom to do just that, whereas you can also head into the office if you need to leave the house. Hybrid working presents a much more flexible idea of working which many people benefit from.
If you need help finding a hybrid role then contact our team at Attic today.
Back to blog
---
"I reached out to Attic to support with finding a PA and they were the most efficient agency I connected with. Kirsty followed up daily, and the way in which she managed the application/interview process was super-efficient and convenient. The overall process took 2-3 weeks and I found someone perfect for the job"
Philanthropist