How to Build a Professional Network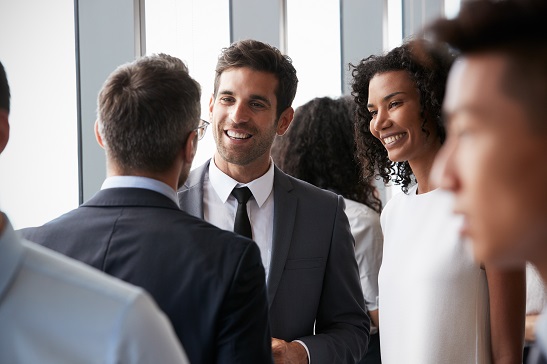 Whether you are a recent graduate or you are looking for a change in career, you have no doubt been told to 'network' at some point in order to get to know people across various industries and to get a foot in the door. Building a professional network can feel like a daunting prospect to many, particularly those new to it.
A professional network can be hugely beneficial for career prospects, whether it's getting in touch with a specialised recruitment agency such as ourselves, or heading along to industry events to meet like-minded people. Having a professional network can also help you further your personal development, but where on earth do you start?
Investing in yourself
No matter where you are in your career journey, investing in yourself and your future should be high on your priority list. This is the case whether you are looking for employment, or trying to climb the ladder in your current role.
Having a professional network can unlock knowledge, experience and insight, just by being aware of who else is in your industry. By working with a recruitment agency like Attic Recruitment, you can take an important step towards where you want to be. Even if you're not sure what you want to do, we can help you figure it out.
You can build a professional network through many different methods, depending on how much interaction you'd like to get out of it. Do you simply need to build your online network, through platforms such as LinkedIn? Or should you attend industry meet-ups for specific industries?
Furthering your career through a professional network
If you're looking for a new job or career change, working with a recruitment agency can help you to further your career by putting you in direct contact with suitable companies. This can be invaluable to further your career, and so it pays to add a recruitment agency to your professional network.
Building a network outside of your company is the perfect start, but once you have secured your role, it's important to also consider a professional network within the business. Remaining proactive is key; whether it's through joining any resource groups, attending work socials or setting meetings to discuss ideas.
Use every opportunity you can to meet people, share ideas and build relationships, whether it's with people in or out of your organisation. Don't be afraid to ask questions, or to get in touch with former teachers or colleagues.
If you're ready for a new opportunity, why not add us to your network and get in touch today!
Back to blog
---
"I reached out to Attic to support with finding a PA and they were the most efficient agency I connected with. Kirsty followed up daily, and the way in which she managed the application/interview process was super-efficient and convenient. The overall process took 2-3 weeks and I found someone perfect for the job"
Philanthropist