Top Tips for Video Interviews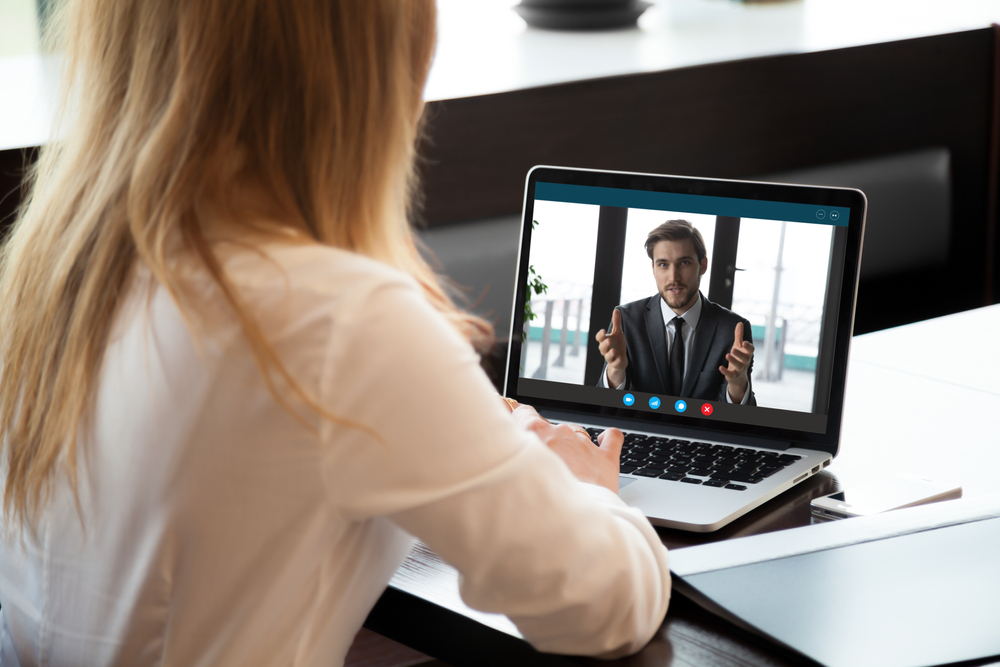 As lockdown continues to ease, many businesses are still working remotely in order to keep staff safe. If you are seeking new employment, it is more than likely that your prospective employer will conduct your interview via video conferencing. Whether you have experienced this before or not, it can be a little daunting putting your faith in technology for your first meeting with someone.
It can be helpful to remind yourself of video meeting etiquette before your interview, and ensure your environment is set up perfectly to avoid any hiccups.
Avoid sitting in front of a busy background
It's important that the space behind you isn't cluttered or busy, as it can be very distracting for your interviewer. Consider setting up your computer in front of a plain wall and avoid using any background effects; you want to wow them with your skills and personality, not special effects.
If you already have a home office, you are probably already good to go. However, if you don't, look for a space in your home without too much décor. After all, the focus should be on you, not what is behind you!
Frame yourself
Before your scheduled interview, experiment with the angle of your camera and frame yourself accordingly. This is important because you don't want to log on for your interview and then have to readjust your position while sat in front of your interviewer.
Make sure you are positioned in the centre of the screen and that your face is at a straight angle. This ensures when you join the video call, you are set up already.
Talk to the camera
For many, sitting in a room talking to a screen can feel a little awkward. Treat the camera as you would a person; look straight into the camera and not elsewhere, as this can come across as though you are distracted. This is the equivalent of looking someone in the eye, which is very important when making a good first impression.
It's also important not to stare at yourself when you or someone else is speaking; it's more noticeable than you think! It is very tempting to look at yourself and check how you look and how you are presenting yourself, but try to avoid it as much as you can.
Be aware of lighting and sound
Make sure you're sitting somewhere that has good light. Poor lighting can affect the video quality, making it appear grainy. Consider sitting by a window or check beforehand to ensure any lamps in the room provide ample light.
Similarly, you may want to mute yourself when the interviewer is talking. Today's video conferencing technology can pick up all sorts of noise in the background. If you live by a busy road or there are other people in the house, putting yourself on mute when you're not talking can avoid any distracting background noise.
Back to blog
---
Attic are great people to work with, they were very sensitive to our needs and able to find exactly the right person for our team now, and for our future ambitions. I recommend them to any 'creative business' and for anyone who needs intelligent and talented staff.
Niche Architectural Practice