Top Tips for Returning to Work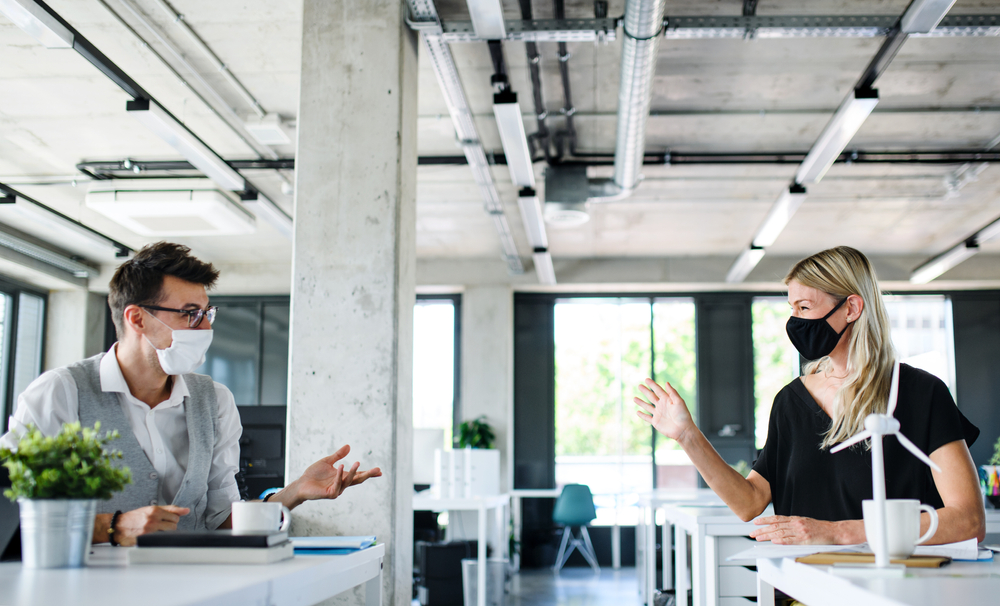 For many, lockdown has presented a complete change of lifestyle, including working from home or not working at all. As the country tries to get back on its feet, many businesses are trying to get back to some sort of normality. This means offices reopening and other places of work beginning to plan for staff to come back.
Returning to work can feel like a daunting prospect, with worries of whether it's safe to do so and what new measures will need to be followed. If you're due to return to work soon, here are some helpful tips to ensure you feel safe and that you are equipped to minimise any risk.
Travelling to and from work
For months we have been used to avoiding public spaces, from buses and trains to shops and restaurants. If you rely on public transport to travel to and from work, you may feel particularly apprehensive.
Providing that you wear a face covering and wash your hands before and after your journey, you can greatly minimise your risk and exposure. You should also consider checking your route in advance and allowing more time for your journeys.
Protecting your workspace
Depending on the environment you work in, it is incredibly important to practice good hygiene. This includes cleaning surfaces regularly, including any objects that are touched regularly. You should also follow regular hand washing, and consider wearing a face mask if you work in close proximity to others.
It may be necessary to avoid any meetings or events, instead replacing them with a video conference or other telephone or online solution.
Public-facing roles
If your job requires you to be face-to-face with the public or customers, it is important to manage the risk as much as possible. Two metre distancing should be followed, but if this isn't possible, there are other measures you can follow.
You may wish to adopt an appointment-only system. Stagger arrival and departure times of your customers, and consider having a one-way system so those arriving and leaving can remain distanced. If possible, you could also install screens or barriers to provide additional separation between you and the customer.
Recognise the symptoms
The most helpful tip for returning to work is to be aware and alert. Ensure you recognise any symptoms, both in yourself and others. If you are a vulnerable person, you have the right to continue working from home.
The government website has a lot of helpful information to help guide you on returning to work, as well as how to carry out the right risk assessment in order to reopen your workplace safely.
At Attic Recruitment, we are equipped to conduct interviews via video, keeping our staff, clients and candidates safe. If you're hoping for a fresh start after the coronavirus outbreak, we have a number of exciting opportunities. Get in touch today to find out more.
Back to blog
---
Attic are great people to work with, they were very sensitive to our needs and able to find exactly the right person for our team now, and for our future ambitions. I recommend them to any 'creative business' and for anyone who needs intelligent and talented staff.
Niche Architectural Practice