4 Phone Interview Tips To Help You Ace Your Interview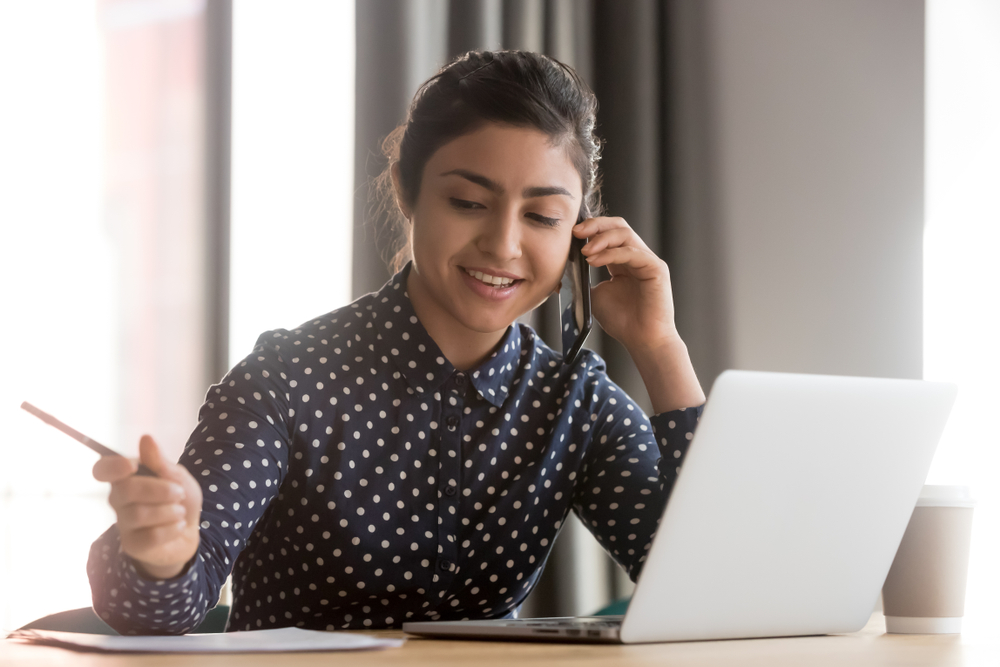 Phone interviews are commonly the first part of a multiple stage interview process. Many companies use phone interviews as a way to screen applicants before they invite them to a formal interview. This is why it's important to ace your screening, so you can then progress onto the next stage. 
Below are a few tips that can help you prepare for your phone interview and give you the best possible chance of progressing. Phone interviews are just about you and the company figuring out if you'd be a good fit for the role, it's important to be yourself and try to stand out. 
1. Answer the question
This seems obvious, but it's actually a common way that some candidates mess up. When you're being asked a question, answering it concisely is the most favourably way to go about it. Try not to go off on a tangent, as interviewers will ask for more clarification if need be. 
2. Try to be friendly and energetic 
Having a friendly demeanour is important when it comes to interviews. This is especially important when it comes to phone interviews as the interview can only hear your voice and not read your facial expressions or body language. 
Also, your interviewer is likely to be conducting many phone interviews back to back, meaning you'll be more memorable if you give them an enthusiastic conversation to bring their energy up on your call. 
3. Have important information written down in front of you
This one is super important when it comes to showing your confidence. If your interviewer asks you a key question about yourself and you don't have the answer, you may come across as not being confident within yourself and why you want this role. It's important to always have your key information with you on hand when you pick up the phone. 
This means having your CV in front of you so you can easily pick out bits of information you need. You may also benefit from writing down key aspects of your career in case you get asked about that too. For example, why you have a gap in your resume or why you left your last company. It's important to have this information scripted down in front of you.
4. Ask interesting questions
In order to stand out in a phone interview, you should ask questions that not many others would think to ask. You can do this by finding out who will be interviewing you and finding out their role within the company. Then you can ask questions such as how do they find their role and what the company culture is like. This shows the interview that you've not only done your research but you are envisioning a future within their company. 
We hope you found these tips useful. If you're currently searching for a new role and need some advice, feel free to contact the team here at Attic for help.
Back to blog
---
"I reached out to Attic to support with finding a PA and they were the most efficient agency I connected with. Kirsty followed up daily, and the way in which she managed the application/interview process was super-efficient and convenient. The overall process took 2-3 weeks and I found someone perfect for the job"
Philanthropist