3 Reasons to Hire a Virtual Assistant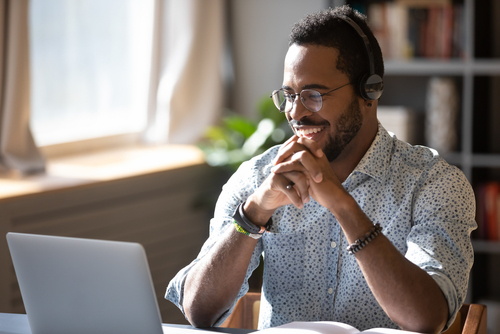 In the current climate, most of us have been working from home for some time now and have become accustomed to being a remote member of staff. Workplaces may well never go back to the traditional office environment as they were before, with more flexibility and remote working as a result of the coronavirus outbreak.
We are now familiar with video call technology, setting up virtual meetings and finding that perfect spot in the house to make into an office space. For virtual assistants, this way of working already comes naturally, making them a perfect addition to your business as we transition into a new normal.
For many, having an assistant is essential in the day-to-day running of your business. In today's world, having a virtual assistant can be just as effective.
Not limited by your local area
When running an office or other type of workspace, you often find candidates only apply if they live in the nearby area. After all, no one likes a long commute! Hiring a virtual assistant gives you the chance to access a larger pool of talent, as location doesn't really need to play a role. It may be important to consider any time differences though and whether this will affect the productivity of your working relationship.
Virtual assistants are already comfortable working from home or other locations outside of an office, and often have impressive communication skills to make sure the job is still done to a high standard.
Delegation is key
As with most business owners and managers, you no doubt want to try and do everything and be involved in every aspect of your business. Unfortunately, this just isn't doable most of the time! Hiring a virtual assistant can help you to avoid overworking yourself, by delegating key tasks that they can do well.
Not only does this help you to make more use of your time for the bigger things, but you can have a professional by your side to keep on top of things and keep you informed on things happening elsewhere in the business.
Streamline your business
A virtual assistant is incredibly efficient by nature, and is also usually proficient in administrative and organisational tasks. Your virtual assistant can help to set up processes and systems to help things run even smoother than before.
The list of tasks that can be done by a virtual assistant is endless; from scheduling appointments and book-keeping to preparing reports and dealing with HR matters.
Back to blog
---
Attic are great people to work with, they were very sensitive to our needs and able to find exactly the right person for our team now, and for our future ambitions. I recommend them to any 'creative business' and for anyone who needs intelligent and talented staff.
Niche Architectural Practice