Top Tips to Recruit The Best Temporary Staff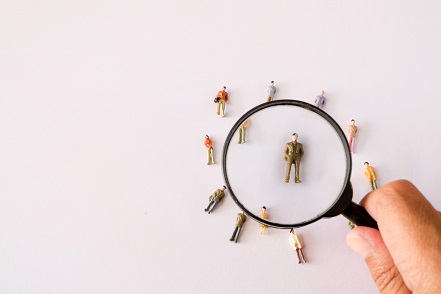 Hiring temporary staff is a great way to quickly plug immediate gaps in your staffing or deal with a backlog of work. Companies from all industries seek the help of temporary staff for several reasons and by hiring a temp you are gaining access to a set of new skills. These could be beneficial for your permanent team by increasing productivity, whilst keeping costs down. Below we have outlined a set of top tips to help you recruit the best temporary staff.  
 Why Do You Require A Temp?
The first step to take is to d

ecide what it is you require from a temporary member of staff

. W

hat would their job role be, why do you require a temp

,

 and for how long? 

It is important to have work lined up ready for them to do, so you get the most out of their time with you. 

Prepare a temporary job description which highlights the key requirements of the temporary position. 

 
 Working With Agencies
Choosing to work with a trusted agency will ensure you find the best fit for both you and the candidate

. 

Here at 

Attic 

Recruitment

 

we take a personal approach to recruitment, understanding the requirements of our clients and candidates alike. 

As specialists in both temporary and permanent placements across London, we can offer you a boutique and professional service, tailored to your needs. 

 

 
 Making a Quick Decision
Assuming this role is urgently required

,

a temp can typically be found within several days. Be prepared to make a quick decision. This is important to ensure the process is as efficient and cost effective as possible for you.

At Attic Recruitment we will work closely with you to ensure 

communication between yourselves and the candidates

 is as efficient and effective as possible. 

 
 Onboarding
Once a decision has been made, it shouldn't end there.

Create an onboarding process to suit not only 

your company

 and the role

,

 but a temporary team member

.

 

Typically,

 they

 will be required to learn quickly their roles and responsibilities

.

 

Therefore,

 onboarding

 

is an 

essential

 part of 

establishing their role within the 

company. It will

will ensure

they feel like any other member of the team.
Contact Attic Recruitment Today
Are you considering hiring a temporary or contract member of staff? With an excellent pool of candidates already available to us, we will help you fill the gap with the perfect candidate. Contact us today with your requirements and we will get in touch.  
Back to blog
---
Attic are great people to work with, they were very sensitive to our needs and able to find exactly the right person for our team now, and for our future ambitions. I recommend them to any 'creative business' and for anyone who needs intelligent and talented staff.
Niche Architectural Practice