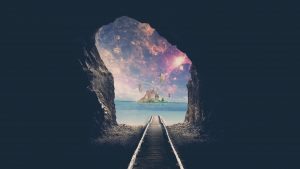 It is almost a year since we started our newsletter in lockdown, unbelievable really that we are still in this situation, but there is light at the end of the tunnel with schools going back on the 8th of March. We really hope when this happens, office life will grow again and businesses will start to return to a new normal and then of course we will see more vacancies coming our way for us to tell you, our fabulous candidates about. It goes without saying it has been a really tough time in the recruitment industry in general and we are thankful to have made it through this difficult time. We definitely have a few more grey hairs but hopefully once things bounce back, we'll be in a really strong position to offer you fabulous roles as we have before.
As we have your attention (we hope at least), I wanted to say about recruitment and Attic in particular. We have always tried to offer a professional, genuine and consistent service and I really believe we have done this for the majority of the time over the last 18 years. We have many competitors, some good and some not so good and it is a fiercely tough industry to be in, especially at the moment. Occasionally a consultant may not have got back to someone who was interested in a role either through oversight or forgetfulness and it saddens me when people are so quick to complain and judge and put all recruiters in the same negative pot. We are only human and have done our best with a smaller workforce to keep up the service we pride ourselves on. For my part, this is why we started Attic years ago to raise industry standards and to deliver a really unparalleled service to candidates as well as clients.  I know at Attic we give our all to the job, to  candidates and clients.  So now we are asking for your help. If you feel we have served you well, then please take part in our incentive scheme and recommend us on.
Thanks for reading as ever and please let us know your feedback and what you want to hear more of or less!
HAPPY FRIDAY 😊
---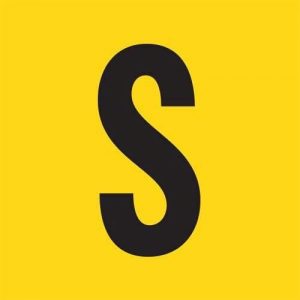 For the next two months we are offering an incentive scheme to all our candidates who would like to introduce us to a new client with an open permanent vacancy. Obviously this is a really quiet time for recruitment so we thought by offering a mutually advantageous incentive, we might get some nice new roles on our books and in turn be making more phone calls to you, our brilliant candidates! So if you know any individual, any company, any business or organisation who is hiring at the moment either on the office side or private household side, we would love to hear from you. Should we place an Attic candidate in a permanent capacity with that company, we will reward you with a £250 Selfridges or Liberty voucher of your choice. You may know of a role through your partner's brother's wife or there could be a new position at your current company or you may have heard about an interesting role on the grapevine, which isn't quite right for you but would benefit from some expert recruiting 😊, we would love to hear from you please contact Sarah or Kirsty. For any temp booking referrals we will send you £25 Amazon vouchers.
---
Going abroad feels a bit of a way off, but if you're bored of the same walking routes, it might be time to start planning a trip to one of the UK's National Parks ready for when restrictions begin to ease. With stunning landscapes across England, Scotland and Wales, there's guaranteed to be something for everyone. Here are some beautiful spots to bookmark for later:
Broads National Park
Norfolk's The Broads National Park is heaven for river-farers, it's a beautiful network of mostly navigable rivers and lakes in the English counties of Norfolk & Suffolk. It's been referred to as the 'Venice of the East' has more waterway mileage than Venice itself! Whether you hire a boat for the day, go fishing, meander through the gorgeous local towns or enjoy a pint of ale in the local pub there will be something for everyone.
New Forrest National Park
The New Forest can be reached in a 90-minute drive from London, making it a great choice for a day trip. The area is famous for its history and wildlife where many ponies, deer and other woodland animals are frequently spotted. The area is a great option for leisurely bike rides and other outdoor activities, and there are over 40 walking routes to choose from.
South Downs National Park
The South Downs area is steeped in history, some of the earliest settlements in the UK date back to the area, where you can be lucky enough to visit several ancient Roman sites. The South Downs covers a vast area, so it is best to thoroughly plan this trip out before visiting. One of the most beautiful parts of the park are the monolithic cliffs at Seven Sisters where visitors can walk along the coastline to appreciate the beautiful views.
Exmoor National Park
Exmoor is a beautiful area of hilly open moorland in west Somerset and north Devon in South West England. On your adventure you can see the stunning towering sea cliffs, high moors, tumbling streams and deep valleys that shelter the unique Atlantic Rain forest. On Exmoor it's still possible to find tranquillity and peace as well as rediscover your sense of adventure and explore the quaint villages that are full of character and charm.
Loch Lomond & The Trossachs National Park
Bordering the lowlands of central Scotland and the Scottish Highlands, the parks are full of beautiful scenery. Covering lowland valleys and high mountains, to rivers and vast woodland areas, the park is one of the UK's largest nature reserves. It's worth spending a few days in the area to explore everything on offer, including the pretty villages nearby. Lovers of the outdoors will relish the beautiful campsites, while those ready for an adventure can hike one of the mountains, explore 22 lochs in the park, and visit one of the wildlife reserves.
---
Team Questionnaire 
Over the next few weeks we will be checking in with each team member of Attic to share with you a few faves from the team. This week we are starting with our wonderful Director Kirsty below!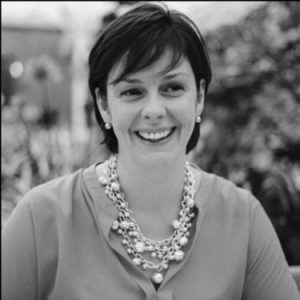 Favourite account to follow on Instagram & why:
Jonsnaturalswimmingpooljourney – Amazing that they have built a natural swimming pool in their back garden.
Top 2 things you want to do when lockdown ends:
Sink a bottle of wine or two … or maybe even three in the garden with pizza & friends! Also, at the earliest opportunity to swim in Hampstead Ladies Pond.
Top inspirational quote:
'I didn't get there by wishing for it or hoping for it, but by working for it' – Estee Lauder
Guilty pleasure of lockdown:
Watching all 7 series of the West Wing – actually still got a few episodes left.
Favourite current job available with Attic & why:
Portuguese speaking Private PA – the family are an absolute delight to work for. If you know anyone who speaks fluent Portuguese and has private experience, send them my way!
---
If instead of reading a book, you fancy curling up with a podcast listening to a particularly good episode from a long-running favourite, or a new name causing ripples on the airwaves, here are our top 10 podcast recommendations from our lovely consultant Alice: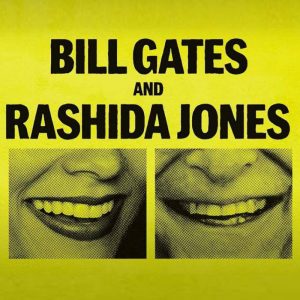 Stuck For Ideas – A podcast about where Alice Wordsworth & Erin Blackmore, and guests go when we're stuck for ideas.
Grounded with Louis Theroux – Stuck at home, Louis is using the lockdown to track down some high-profile people he's been longing to talk to – from all walks of life and on both sides of the Atlantic.
Fortunately with Fi and Jane – A frank look behind the scenes with broadcasters Jane Garvey & Fi Glover as guests from Radio, TV and podcasting share stories they probably shouldn't.
Bill Gates and Rashida Jones Ask Big Questions – Bill Gates is paired with actress Rashida Jones to tackle some of the biggest questions facing us today. Join them for deep dives into these questions and even a few answers.
The Battersea Poltergeist – A paranormal cold case, re-investigated through a thrilling blend of drama and documentary. The true story of one of Britain's strangest hauntings, with Dafne Keen and Toby Jones.
How To Own The Room – Want to own the room? Comedian and radio and TV presenter Viv Groskop talks to inspirational women about the secrets of brilliant speaking. They share the tips and tricks that will get you the attention you deserve.
The Missing – A new podcast that looks into the cases of the long-term missing and asks you, the listener, to help. Every week they explore a different case, hear original interviews with family and friends, and ask the questions that need to be answered.
Power Hour – What could you do, if you dedicated just one hour each day to improving yourself and your life? A weekly podcast that will motivate you to pursue your passion and to achieve success.
Changes with Annie Mac – DJ Annie Mac chats to artists, writers, musicians and a host of fascinating people about change. Each guest talks through the biggest changes they have overcome in childhood and adulthood, and how they effect change.
Where to Go – With travel looking as unlikely this year as it was in 2020, this new show aims to inspire listeners who are missing out on their usual dose of wanderlust. Each episode will focus on a specific destination, with the hosts joined by local experts who have all chosen to call that place home.
---
Beauty Recommendation!
This week's beauty product is Dr. Jart + Cicapair Tiger Grass Colour Correcting Treatment. This Korean brand is mostly known for their rubber masks, but right now it's their colour corrector making waves across the beauty hotline! This treatment is designed to even skin tone and perfect your complexion, it boosts dullness with a pigment that turns from green to beige as you massage it in. Ideal for those looking to strike a balance between coverage and hydration!
*Tip from the make-up artists – before you apply it they recommend you try warming it up in your hands first, as it has quite a thick consistency. This will sheer it out slightly for a less tacky texture. It will still give your complexion some coverage, but with a dewier, more luminous finish.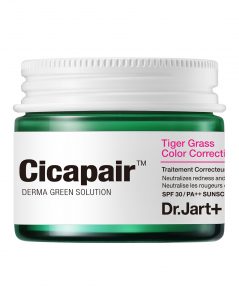 ---
Hope you all have a lovely weekend!
Love from Attic Team & Bobby 
If you are looking for a new role, please update your CV now with a member of the Attic Team, we can then have you ready to go and fully updated for when roles come in. We need to know what industry you are wanting to go into, the type of role, salary expectations, notice period.
Email us – CV@atticrecruitment.co.uk
Sign Up Now
This is a great time for us to update all your details on our system.
Do get in touch if your situation has changed regarding what you are now looking for, alternatively let us know if you are no longer looking and would like your details removed from the database by emailing info@atticrecruitment.co.uk.