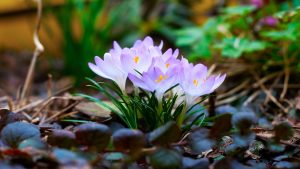 We are practically halfway through the year, almost in May which is obviously next to June not that I'm wishing it away of course but how time has flown…We had a small Attic celebration at the Spaniards in Hampstead on Thursday – it was so nice to see the gals again and drink and eat  and be merry 😊 and below to share with you, we have a few top restaurant tips below from Flo.
I thought as we are in the business of helping people find jobs, it may be wise to give some advice this week especially as the London job market improves and CVs are flying around again.
Top Tips from Sarah, 20 years of London recruitment:
Never lie or exaggerate in your CV  – there is no point in making things up thinking a potential employer will select you because of an A grade or an interesting hobby. Although you may fool someone somewhere along the line, you will be caught out eventually and it just looks so bad . It also looks bad for a recruiter representing you. Obviously recruiters do not reference every part of every candidate's CV until final stage and even then it often tends to be the employer who wants to do their own checks. We take it in good faith that what you put down is the truth.
Check your spelling. Even if you were the greatest speller at school, you should always always get someone to proof your work. It is incredible that people at  all levels, whether it be recent graduates or a senior PA earning  £90K salary have obvious mistakes. Of course there is every possibility that the client also won't know how to spell correctly or will gloss over any mistakes, but if you have a client who cares about these things, you won't even get to interview stage. A couple of really bad ones….
Principal means the boss/ leader/ head
Principle means value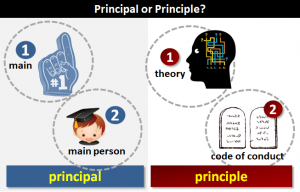 ---
Outdoor spaces to enjoy this Spring!
Last week signaled the latest phase of the UK's roadmap out of lockdown, which means outdoor restaurants and bars will have reopened for drinking & dining for up 6 guests. Even during normal times there's nothing quite like lunch in the sun. Those special days where the barometer suddenly makes it to 17 degrees, and we all rush to the nearest roof top bar or beer garden desperate to make the most of being able to sit outside. So, who knows what the upcoming weeks are going to be like now we can finally venture outdoors properly!
From terraces to rooftops, here are some great alfresco spaces to book now for you and your friends.
London Shell Co
The restaurant abroad The Grand Duchess is launching a deck and Summer menu. The deck will run alongside the boat and offer lovely views across Regents Canal. The new menu will feature a range of fresh dishes, seasonal ingredients and seafood. Alongside this, The Grand Duchess will also be offering takeaway fish & chips and seafood rolls, ready to eat along the canal.
Sheldon Square, Paddington, W2 6DL
Visit LondonShellCo.com
The Berkeley Beach Huts
Following their huge summer success of 'The Garden' last year The Berkeley hotel is transforming it's outdoor space into a gorgeously whimsical beach hut pop-up inspired by Britain's best-loved foodie seafronts including Whitstable, Southwold & Padstow. Celebrating the great British staycation season, 5 rainbow coloured beach huts will take centre stage, while countertop & terrace dining will be available for dinners to enjoy seaside fare & retro classics.
Wilton Place, Knightsbridge, SW1X 7RL
Visit The-Berkeley.co.uk
Coppa Club
Coppa Club is set to reopen is hugely popular igloos at Tower Bridge, with the pods & surrounding terraces undergoing a seasonal transformation for spring. Seating six, the igloos will be filled with woven wicker chairs, linen throws and decorated with suspended botanicals & festoon lighting. An all-day a la carte menu with a selection of seasonal European dishes will be on hand!
Lower Thames Street, Tower Bridge, EC3R 6AH
Visit CoppaClub.co.uk
Circolo Popolare
As always, pizza, pasta and playful cocktails are the order of the day here at Circolo Popolare. Following from the huge success of Gloria's in Shoreditch, Circolo Popolare will have the same attention to the big and glitzy interior design. Here, you'll find foliage and fairly lights hanging from the ceiling, more than 20,000 bottles lining the wall and a sunny Sicilian terrace ensconced in verdant greenery with some very good pot action and Capri-style umbrellas. The 60-seat garden is available for booking up to 6 people with all the usual measures plus free disposable masks for customers at the door.
40-41 Rathbone Place, London, W1T 1HX
Visit BigMammaGroup.com/
Smokestak
Smokestak is set to reopen its terrace in Shoreditch. Guests will be able to dine under a new canopy and can expect a BBQ-led menu full of fantastic options where you can take your pick from chipotle caramel wings to salt-baked beetroot with goats' cheese & hazelnut. The new awning is designed to protect guests from unpreditcablte weather, window-style panels will allow sunlight to flood through, and come evening it will become a cosily lit space.
35 Sclater Street, Shoreditch, E1 6LB
Visit Smokestak.co.uk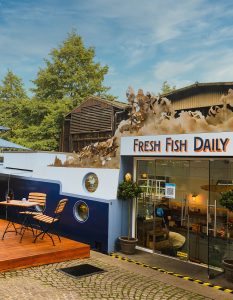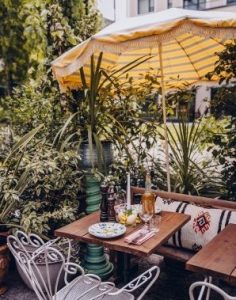 ---
 Job of the Week!
EA – Dubai
£40,000 – 70,000
We are searching for Senior Executive Assistants that are looking for an exciting opportunity to join an established & successful family business in Dubai. If you are looking for a varied, dynamic and involved position then this could be the opportunity you have been searching for. This is a fantastic opportunity to join the business at an exciting time with plenty of opportunities to involve yourself in projects and new ventures. Apply here for more info!
You must be happy to relocate to Dubai (relocation support and package available from the UK).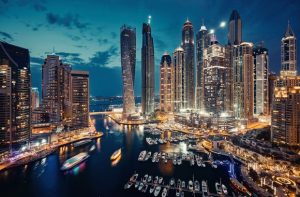 If you are looking for a new role, please update your CV now with a member of the Attic Team, we can then have you ready to go and fully updated for when roles come in. We need to know what industry you are wanting to go into, the type of role, salary expectations, notice period.
Of course if you want your details removed, please also contact us and we will update the system.
Email us – info@atticrecruitment.co.uk
---
Please don't keep us a secret – the greatest compliment we can receive is a referral!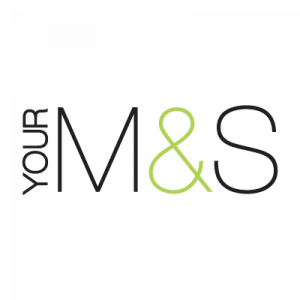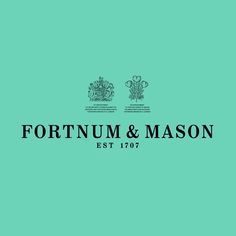 For the next two months we are offering an incentive scheme to all our candidates who would like to introduce us to a new client with an open permanent vacancy. So if you know any individual, any company, any business or organisation who is hiring at the moment either on the office side or private household side, we would love to hear from you.
*Ts & Cs below.
---
Team Questionnaire 
Over the next few weeks we will be checking in with each team member of Attic to share with you a few faves from the team. This week we have our lovely office manager Florence!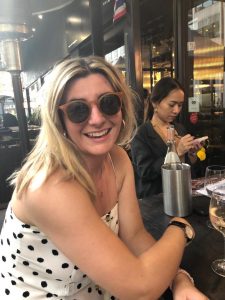 Favourite account to follow on Instagram & why:
Celeste Barber – Anytime one of her challenges comes up when I'm scrolling through Instagram I am guaranteed to laugh out loud!
Top 2 things you want to do when lockdown ends:
Have the whole family round one table for supper – loud, chaotic & just delightful.
Go to a disco & dance all night long!
Top inspirational quote:
Keep your thoughts positive because your thoughts become your words. Keep your words positive because your words become your behaviour. Keep your behaviour positive because your behaviour becomes your habits. Keep your habits positive because your habits become your values. Keep your values positive because your values become your destiny. – Mahatma Gandhi
Guilty pleasure of lockdown:
Eating as much pasta as possible & not feeling guilty one bit.
Favourite current job available with Attic & why:
PA & Office Manager – Just a solid role in a really interesting company. I feel its a role where you could really make it your own, properly sink your teeth into & get involved with the whole of the business.
---
Beauty Recommendation!
This week's beauty product is Chanel's Les Beiges Bronzing Cream. When is comes to bronzers, it doesn't get much more iconic than this! Previously known as the Soleil Tan De Chance, the cult product underwent a reformulation. Now it is back better than ever – a one-of-a-kind hybrid between a cream & a powder bronzer that delivers a flawless, healthy-looking glow every time. It should definitely be a staple in your summer beauty routine!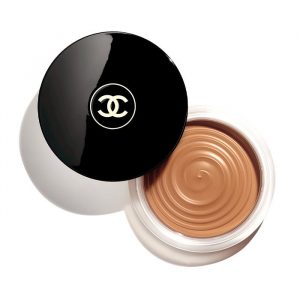 ---
Pistachio, Lemon & Rose Drizzle Cake With Rose Cream
INGREDIENTS
175g butter, softened
175g caster sugar
Zest and juice of 2 lemons
3 large Waitrose British Blacktail Free Range Eggs
200g self-raising flour
2 tsp Cooks' Ingredients Rose Petals, plus extra to garnish
50g pistachio nuts, chopped, plus extra to garnish
For the Lemon Drizzle:
Juice and zest of 1 lemon
2 tbsp caster sugar
2 tbsp caster sugar
1 tsp Cooks' Ingredients Rose Petals
½ tsp rose water
FOR THE ROSE CREAM:
500ml tub crème fraîche
3 tbsp clear honey
1 tsp rose water
Method
Preheat the oven to 180°C, gas mark 4. Grease and base line a 900g loaf tin.
Cream the butter, sugar and lemon zest until pale and fluffy. Whisk in the eggs, one at a time.
Mix together the flour and rose petals. Reserve 1 tbsp chopped pistachios and add the rest to the flour, then stir into the creamed mixture. Add the lemon juice and gently mix to combine.
Spoon into the prepared tin and bake for 40-45 minutes until golden and a skewer inserted in the centre comes out clean.
While the cake is baking, make the drizzle. Heat the lemon juice, sugar, rose petals, rose water and remaining pistachios until the sugar has dissolved, then allow to cool slightly.
Prick the hot cake with a skewer and pour the lemon drizzle over. Allow the cake to cool in the tin before removing. Garnish with the remaining lemon zest, extra chopped pistachios and a scattering of rose petals.
Whisk the crème fraîche with the honey and rose water until thickened, and serve with the cake.
---
Hope you all have a lovely weekend!
Love from Attic Team & Bobby 
If you are looking for a new role, please update your CV now with a member of the Attic Team, we can then have you ready to go and fully updated for when roles come in. We need to know what industry you are wanting to go into, the type of role, salary expectations, notice period.
Email us – CV@atticrecruitment.co.uk
Sign Up Now
This is a great time for us to update all your details on our system.
Do get in touch if your situation has changed regarding what you are now looking for, alternatively let us know if you are no longer looking and would like your details removed from the database by emailing info@atticrecruitment.co.uk.
Short & Sharp workouts!
We all know it can be tough to get your fitness in when lacking motivation or a change of scenery. These three effective workouts can be done at home or in the park (weather allowing). Short enough to do on your lunch break to get away from your desk and come back feeling energised. They require little or no equipment and won't annoy neighbours or flat mates. Set yourself a February challenge and see how you feel!
1) Crossrope monthly challenges. Just a basic skipping rope needed, free app and great weekly and monthly cardio challenges for all levels
2) Yoga with Adrienne – no equipment needed (yoga mat if you have one), loads of youtube videos with yoga for every level and every mood
3) HIIT with Zanna Van Dijk – range of 20-30 minute classes to work the whole body with body weight exercises
https://www.youtube.com/channel/UCiwekT__lvIsNfPq9Ps2P8w