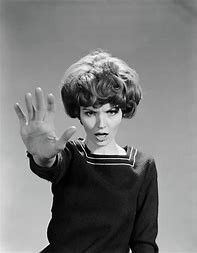 Maybe I am at the risk of becoming a bit of a moaner but as we have spent the last 12 months together I thought I could share with you the readers, we don't really know how many we have but here it goes!
I have talked before about recruitment in general and how sometimes the sector can have a bad rep. Kirsty and I have always tried to steer clear of the general foibles related to the industry. We try our very best to really deliver the best service to candidates as well as clients. So please spare a thought when you cancel an interview at short notice for us. Please only do if it absolutely necessary.
So this it how it goes for me last Thursday…. After 18 years in the business we no longer cold call to get clients but have referrals and have grown organically thankfully. Sometimes we are approached by one of those companies that we have ALWAYS wanted to work with. They are so impressed by what they have heard, that the CEO calls us directly and gives us three slots in 10 days' time to put the best candidates for the jobs in those slots.
Three candidates selected from 4000 are fully briefed verbally and by email. The night before two candidates email with very sorry, personal reasons, can't make the interview. The night before!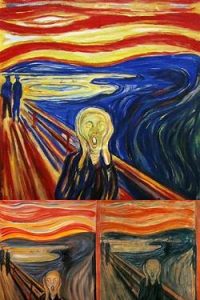 So the CEO has two hours unaccounted for. Yes we offered to source more candidates despite the emails coming in at close of play. But CEO doesn't want to be rushed. So he has one candidate to see.
Out of our hands yet what does this do for our reputation? Not a lot…. So please give us a thought!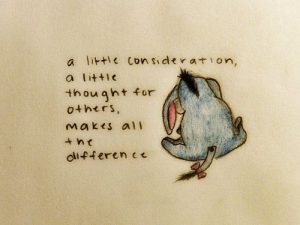 ---
Best Ways to de-stress at the end of the day
Over the last few months, I think we've all found ourselves working longer hours from home as the line between home and work has blurred. It's important we start making it a priority to set aside some time in the evenings to recharge as much as possible. So, whether it's tuning into an online workout, running a bath or getting creative in the kitchen here are some different ways for you to de-stress after a long day!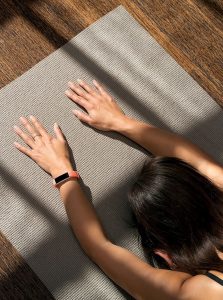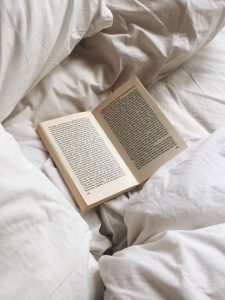 Walking – A post-work walk can become a daily essential. Just 30 minutes of brisk walking will boost endorphins, get your blood pumping, and leave your mind clearer.
Pilates – movement is always a good medicine, so after a challenging day why not try a more restorative, gentle and calming Pilates routine to connect back to your breath, slow down and ease into the evening.
Cooking – Sometimes doing something creative is a good way to get back into the flow of things, so why not try being creative in the kitchen while listening to a playlist of your favourite music or chatting to a loved one on the phone. The process of putting together a nourishing meal that feeds your body and soul is a great way to unwind and focus on something new.
Take a hot bath – A hot bath is the quintessential stressbuster that just about heals every ailment. Maybe even take your bath time up a few notches with some bath salts or a bath bomb and a chilled-out playlist that will help you get completely blissed out.
Journaling – Writing in a journal is a great opportunity to purge toxic thoughts and set goals for the following day.
Unplugging your phone – If your phone is a constant buzz of work emails & texts when you can, try and put it on airplane mode occasionally and make a concerted effort not to turn it back on until the following morning. A very tough one to do but very worth it!
Reading – Whether it is settling down on your sofa or your bed reading is definitely a good way to switch off. Studies have shown that reading is good for calming the mind as it forces the mind to concentrate whilst the distraction of being taken into a literary world helps reduce tension in the muscles and heart.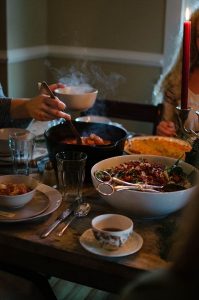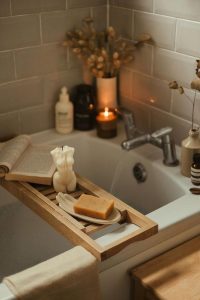 ---
Pilates Classes – Promotion!
A wonderful previous candidate of Attic, Eve Vernoum, is kindly offering a promotion for all of Attic's candidates to join her widely popular Pilates classes at a discounted rate of 8€. Please see below for more info about Eve herself and the journey she has been on to get to where she is now.
To sign up please head to www.casaevpilates.com and all the info needed to book any classes is on the 'Attic Recruitment Promotion' tab of website. All classes are GMT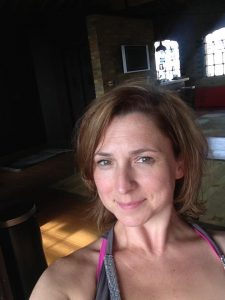 I started dancing when I was 3 years old and my love of the performing arts blossomed into my teens.  At 16 I was accepted and graduated from the prestigious Doreen Bird Dance College in London. I enjoyed many successful years working in a variety of professional London West End theatre productions whilst utilising my teaching qualifications as a way of furthering my career.
I found my love of the Pilates method after suffering a significant back injury. My BASI Pilates classes are for all ages and abilities, either using the Pilates equipment or on the mat. My aim is to improve strength and flexibility encouraging each individual to move with grace and ease resulting in improved posture and a pain free lifestyle.
I live in Nazare, Portugal and I'm delighted to be following my dream of opening the first BASI studio and teacher training academy right here in Portugal.
---
Jobs of the Week!
Business Assistant – St James's 
£35,000 – 50,000 plus Benefits
We have a fabulous role for one of our favourite clients working as a Business Assistant supporting two areas within the business, so you must want a diverse and challenging role and you will require supreme multitasking and organizational skills. You will be supporting the investor relations team and also be involved in project and research work. The role is full on working with a team of high-flyers so you must have exceptionally strong academics as well as a minimum 2.1 degree ideally from a Russell group university. You will strive for excellence in your work, have a strong track record both academically and in your early career and be ambitious. This will be a role where you will be expected to work hard and learn and you will be remunerated incredibly well.
Laundry Manager – HNW Household
£35,000 – 50,000
 Great role for a meticulous and highly trained laundry expert to work with this super high net worth individual. You will need extensive experience of spot cleaning high end fabrics (nothing goes out to dry cleaners) and will be used to managing a beautiful wardrobe of garments. This individual really values their appearance – details matter. You will be working in a very busy household for this super HNW principal and will take great pride in your work. Whilst it is useful if you have already worked within a private residence, we will also consider applications from those working in similar roles within the hospitality industry. You will be involved in rotating the wardrobe, keeping and inventory and ensuring all garments are prepped and ready to go. This is a 48 hour week, Monday to Friday (9 hour days).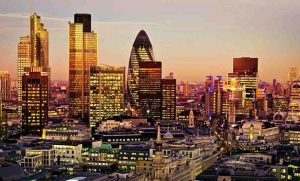 ---
Team Questionnaire 
Over the next few weeks, we will be checking in with each team member of Attic to share with you a few faves from the team. This week we have our lovely consultant Claire!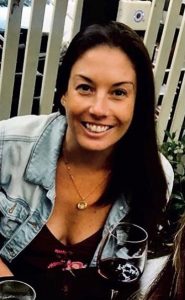 Favourite account to follow on Instagram & why:
TheInspiredUnemployed – Hilarious group of guys from Australia creating videos & skits which are amazing – very much Aussie home humour!
Top 2 things you want to do when lockdown ends:
Go to see my family in Australia & to get into that salon as soon as possible to sort my grey hairs peaking through
 
Top inspirational quote:
It's always darkest before the dawn – Thomas Fuller
 
Guilty pleasure of lockdown:
Below Deck – Can't get enough & will carry on even after lockdown!
 
Favourite current job available with Attic & why:
Graduate Sales Executive – A really great opportunity to start a successful career with a company that don't just look at experience but want candidates with ambition & drive.
---
Beauty Recommendation!
This week's beauty product is NCLA Beauty Pink Grapefruit Sugar Scrub. Each scrub boasts a hint of vanilla and will transform the way your skin feels. Using real sugar, these sweet scrubs are tough on dry patches – working to slough away dullness while refuelling thirsty skin with a nourishing, hydrating and buttery blend of shea butter, mango butter and cocoa butter. You can apply with warm water, but for better results, massage a little into dry skin, starting from ankles upwards, then get into your shower or bath and rinse it all away. Your skin will feel smoother post-use, but you'll also notice a subtle scent that's highly addictive, too!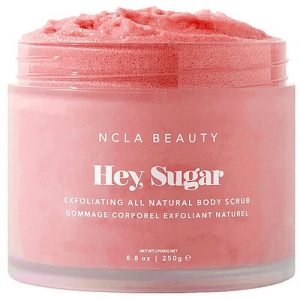 ---
Florida Fish Tacos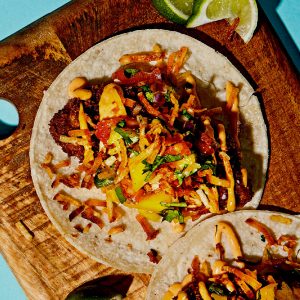 INGREDIENTS
For the Salsa Rosada:
1  cup of Mexican crema or sour cream
1  cup of mayonnaise
½  cup of Sriracha
Juice of ½ a lime
Salt and black pepper, to taste
For the Mango Pico De Gallo:
1  mango, peeled and cut into a 1 /2 -inch dice
1  tomato, chopped
1  red onion, finely chopped
1  jalapeño, seeded and finely chopped
½ a bunch cilantro, chopped
2  tbsp of extra-virgin olive oil
1  tbsp of chili powder
Juice of 1  lime
Salt and black pepper, to taste
For the Panko-Breaded Fish:
½ a cup of vegetable oil
2  cups of all-purpose flour
3  eggs, lightly beaten
2  cups of panko breadcrumbs
2lbs of skinless grouper, mahi mahi, snapper, or tilapia fillets, cut into 1 ½ in chunks
Salt and black pepper, to taste
For the Assembly:
Vegetable oil, for deep-frying
1  cup of frozen shredded hash browns
Sea salt, to taste
Cilantro, to serve
Lime wedges, to serve
6in corn tortillas, warmed, to serve
Method
For the salsa rosada, combine all the ingredients in a bowl. Refrigerate until needed.
For the mango pico de gallo, combine all the ingredients and toss lightly. Refrigerate until needed.
For the panko-breaded fish, heat the oil in a skillet over high heat. Place the flour in a shallow dish. Combine the eggs and ¼ of a cup of water in a separate shallow dish and place the breadcrumbs in another. Season the fish with salt and pepper.
Dredge the fish in flour, then the egg mixture and the breadcrumbs. Add the fish to the pan, working in batches to prevent overcrowding, and fry for 3 minutes on each side, until golden. Using a slotted spoon, transfer the fish to a paper towel-lined plate and season with salt. Keep warm
To assemble, heat the oil in a deep fryer or deep saucepan over a medium-high heat. Carefully lower the hash browns into the oil and deep-fry for 3-4 minutes. Using a slotted spoon, transfer hash browns to a paper towel-lined plate. Set aside to cool slightly, then crumble and sprinkle with salt.
Arrange the fish on a serving platter and put the salsa rosada, mango pico de gallo, and crumbled hash browns in bowls. Serve everything family-style, with cilantro, limes and tortillas
---
Back to the Big Smoke!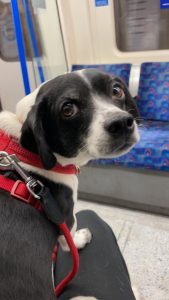 Hope you all have a lovely weekend!
Love from Attic Team & Bobby 
If you are looking for a new role, please update your CV now with a member of the Attic Team, we can then have you ready to go and fully updated for when roles come in. We need to know what industry you are wanting to go into, the type of role, salary expectations, notice period.
Email us – CV@atticrecruitment.co.uk
Sign Up Now
This is a great time for us to update all your details on our system.
Do get in touch if your situation has changed regarding what you are now looking for, alternatively let us know if you are no longer looking and would like your details removed from the database by emailing info@atticrecruitment.co.uk.