How to Support Your Employees' Mental Health Remotely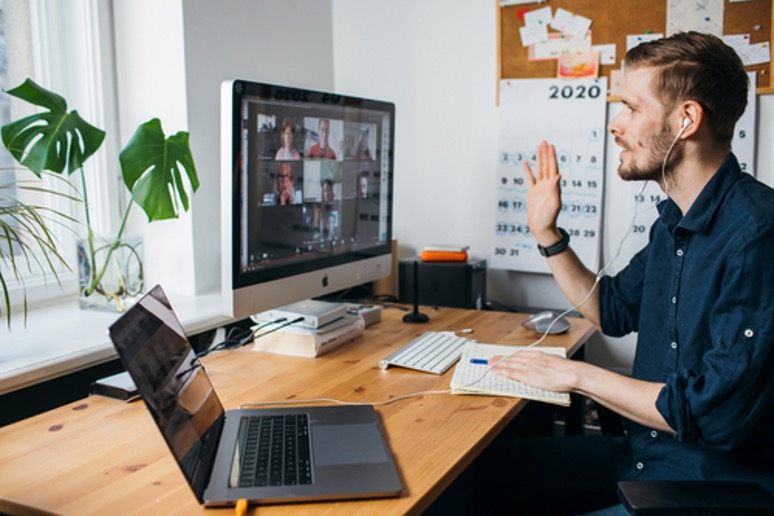 As companies continue to work remotely during this difficult and strange time, it's easy to feel disconnected and out of sync with each other if you are all working from home for the first time. For many of you, you will have been working at home for two months with only digital contact with your colleagues.
Coupled with schools closing, there is no doubt that this has been a testing time for many employees. For these reasons, mental health and wellbeing have never been more important. However, supporting one another can provide its challenges when you only have a phone and computer to communicate with, instead of the usual face-to-face.
With that in mind, we want to offer some helpful advice for managers, team leaders and senior staff who can keep a message of positivity flowing throughout the business.
Weekly catch-ups
There is no doubt you talk to your staff regularly, but we bet it's usually to solve a problem, ask for some support on a project or to have a productive meeting about the task at hand.
It's also important to catch-up on a more general level too, including how everyone has found their week and how they are managing their workload. Depending on the dynamic of your team, why not organise a weekly round-up of the week's activities, achievements and other updates.
This ensures your staff feel connected and keeps everyone aware of what's going on. It can also provide something for your team to work towards at the end of every week.
Look for signs of stress
It's important to keep a close eye out for any signs of stress or struggle during a time like this. Your staff may be juggling home-schooling their children or helping elderly relatives. What's more, your staff might simply just be struggling to get into a routine and keep that motivation going.
Look out for signs of disengagement or disinterest, as well as any drop in performance levels, as this may spark a cause for concern. If you do notice things, check in with your staff one-on-one and make sure they know you are there if needed.
Encourage staff to switch off
Working from home can make it very difficult to separate the day from the evening, which means many staff could be working for longer without noticing. It's key to remind your employees to take that time off to recharge and relax.
Whether it's going out for a walk, reading a book, baking or getting into a new series on Netflix, it is so important to make sure your staff are having some quality free time, just as if they were coming home from the office. That goes for you as the employer too!
Be honest and open
As lockdown is beginning to lift gradually, there will be a time when businesses consider going back to work as before. Communicate with your staff about the process of getting back to work safely; they will no doubt have many questions about it.
Keep your team updated with your take on the government's announcements and what it could mean for the business. This will ensure your staff feel valued and looked after, not kept in the dark until the last minute.
Back to blog
---
Attic are great people to work with, they were very sensitive to our needs and able to find exactly the right person for our team now, and for our future ambitions. I recommend them to any 'creative business' and for anyone who needs intelligent and talented staff.
Niche Architectural Practice