Finding the Right Support Staff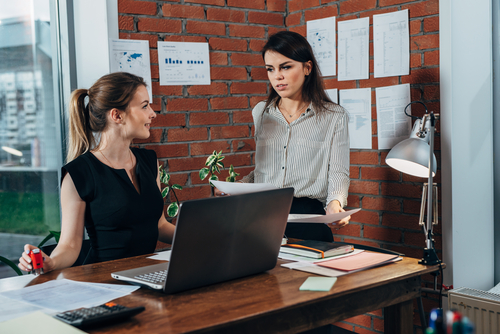 Personal assistants, household managers, valets and butlers can all be a blessing when you are running a busy household and potentially juggling work too. Having private support staff in place can help you maintain a happy home while you concentrate on family time or running a business.
Inviting an employee into your home can feel a little daunting. It's important to find a trusted individual who can understand and adapt to the dynamics of the family. With Attic Recruitment, you can feel confident knowing the hiring process will be a pleasure, not a chore.
Why hire household staff?
Private household staff can include a variety of roles within both private households and private family offices, for instance if you run your business from home. From assistants to chauffeurs, housekeeper to chef, there is a private household role to meet your requirements.
In some cases, you may own more than one property and require assistance in the management and upkeep. In this instance, private household staff can provide the services needed and offer support in the necessary areas.
Private household staff can offer you flexibility and assistance in a number of different areas, with versatile skills and approachable personality.
Permanent or temporary
Perhaps you're going through a particular chaotic time, such as expanding your business, moving home or buying more property to add to your portfolio. You have the chance to hire private household staff on a temporary basis to help you manage.
This can be incredibly helpful when you need an extra pair of hands to take care of matters such as household bills, or if you require a travelling assistant. We understand how crucial it is to have the right support at the right time, so you have the opportunity to find candidates to hire on a permanent, temporary or seasonal basis.
Hiring staff remotely
Due to the ongoing coronavirus crisis, you may be wondering how difficult it is to hire such staff the minute. With social distancing and other measures in place, you may wish to consider a virtual assistant to help run your business or personal matters.
Even from a remote location, virtual assistants can look after your calendar, take on book-keeping duties and look after your social media channels; to name a few. VA roles are perfectly suited to the current climate, with individuals who are already accustomed to working from home while maintaining strong communication.
To find out more about our current candidates or to place a brief with us, get in touch today.
Back to blog
---
Attic are great people to work with, they were very sensitive to our needs and able to find exactly the right person for our team now, and for our future ambitions. I recommend them to any 'creative business' and for anyone who needs intelligent and talented staff.
Niche Architectural Practice