7 Tips to Improve Remote Team Productivity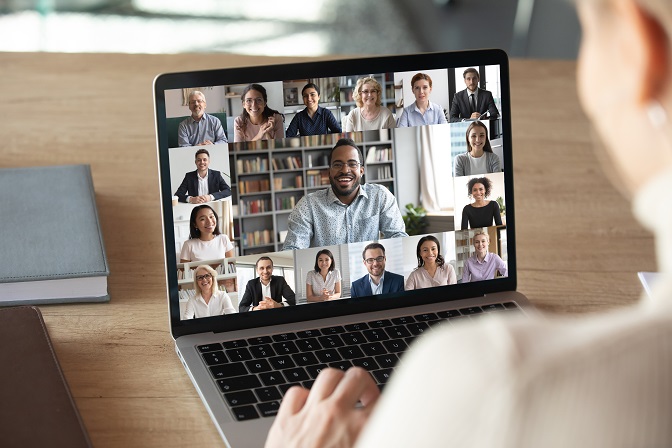 Due to the COVID-19 outbreak, an increasing number of organizations have asked their employees to work from home. Such a sudden big change has put a lot of pressure on managers who have never managed a remote team. The situation has presented a new set of challenges due to the lack of in-person interaction, and team productivity is at stake.
In this article, we'll talk about tips and tools managers can use to lead their remote teams efficiently and enhance their productivity.
Ways to Enhance Remote Team Productivity
1. Motivation
As a manager or a business leader, it's your job to motivate your team. In a remote set up, motivating your team can be a challenge. But remember, employees are the most motivated when they know what they are doing and how their work will impact the business. Therefore, you need to take the time to explain it to them so that they feel more connected to the business and value their position in the company.
Some of the ways to motivate employees are:
● Talk to your employees on a regular basis.
● Include them in your vision.
● Keep the lines of communication open.
● Show trust and confidence in their skills.
● Let them know that you are available for them if they want to reach out to you when they are struggling with something.
2. Collaborate
Collaboration in a remote team was near to impossible before the pandemic happened. But now, thanks to technology, web collaboration is an easy and effective way to boost employee productivity.
Conduct regular video conferences/meetings where employees are able to see each other, voice their opinions and concerns, and build a sense of togetherness. However, don't overdo your meetings as they can cut back on productive time.
When you schedule a meeting, ensure that your team is prepared and that they are taking notes and coming up with a plan of action so that the same things are not repeated in the next meeting.
3. Set Priorities and Goals
Set SMART goals — specific, measurable, assignable, realistic, time-related for your team project. Clearly communicate the objective of the project, how it should be carried out, what to focus on that will save time and avoid misunderstanding, and who is going to do which task.
4. Acknowledge Achievements
Research shows that the number one driver of long-term employee motivation is surprisingly not salary or benefits; it's how they are appreciated for a job done well. Since your team is working remotely, it might not be possible to walk down the hall and give the employee a shout-out, but you can do other virtual things to convey your appreciation.
Build a reward and recognition program into your virtual team culture. You can even send an email or use slack to share your employees' recent achievements.
5. Develop a Strong Company Culture
An environment of transparency and encouragement is the foundation of strong company culture. So, ask for feedback from your employees, listen to them as much as possible, and ensure that your employees feel respected and supported.
6. Streamline Processes
The shift to remote work may have called for major process changes. Use this time to reassess your current processes. Will your existing processes work in the current remote scenario? What tweaks do you need to make?
Also, re-examine the stakeholder's responsibilities, the tools your team uses, and the ways your employees communicate.
Changing the processes can take time, and there are high chances that your employees will resist change. It's your responsibility to explain the reason behind the change and empower them with tools and resources to do their job well and increase their productivity.
7. Give Feedback
If you want your remote team to grow, evolve, and get better at what they are doing, you need to help them. Provide your remote team with regular performance reviews and feedback.
One on one video call with employees is the best way to give feedback as you would be able to provide comfort, show empathy, and convince them that you are invested in their future and want to help them grow.
Back to blog
---
"I reached out to Attic to support with finding a PA and they were the most efficient agency I connected with. Kirsty followed up daily, and the way in which she managed the application/interview process was super-efficient and convenient. The overall process took 2-3 weeks and I found someone perfect for the job"
Philanthropist